Brent Belanger
Architectural Services Manager, CertainTeed Gypsum & Insulation Canada
Brent Belanger is the Architectural Services Manager for CertainTeed Gypsum & Insulation Canada and  has served as a member of the NAIMA Technical Committee  since 2009. Brent has over 25 years of experience working for several  Building Materials manufacturers in Canada. During this time he has been actively involved in many Industry Associations  and Committees.
Brent is a Certified Technical Representative (CTR) with  Construction Specifications Canada and a LEED Green Associate.
Sal Ciarlo
Technical Solutions, Architectural Specifications and Standards Director, Owens Corning Canada
Sal Ciarlo is the Technical Solutions, Architectural Specifications and Codes and Standards Director at Owens Corning Canada.
He is responsible for leading the architectural services and technical services departments for Owens Corning Canada and in supporting customers and professionals across Canada.  He is also involved in the design, certification, and go to market strategy for innovative products and system solutions for the building materials industry.
A civil engineer with more than 25 years of building science experience, Sal specializes in high performance and net zero building envelope designs, acoustic and fire separation systems and solutions.
Sal is very active on Provincial and National Code committees helping develop energy codes and standards.  He is an active member of Construction Specifications Canada, the Ontario and Quebec Building Envelope Council and the Quebec Order of Professional Engineers. Sal has presented educational seminars to architects, engineering professionals and builders across the country, focusing on next generation building envelope solutions and designs, net zero envelopes, air barrier systems, noise control and fire protection.
Michelle Wood
Architectural Specification Manager, Johns Manville Canada
Michelle Wood is the Architectural Specification Manager for Johns Manville Canada and  has been part of the JM family and on the NAIMA Technical Committee since 2015.  She brings with her close to 10 years' experience within the acoustical division.
Her responsibilities within JM  includes educating industry professionals within Architectural, and Engineering/Acoustical Consulting firms, within the design and/or the specifications aspect of the building project, on thermal, fire and acoustical solutions;  As, well as being an active technical support to their customer base across Canada.
Michelle is also been an active member of Construction Specifications Canada and has been serving on the Executive Committee of the Toronto Chapter since 2016.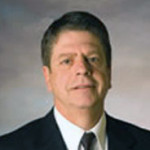 Scott Miller
Director of Sustainability and Product Affairs, Knauf Insulation
Scott Miller is the Director of Sustainability and Product Affairs at Knauf Insulation.
He is responsible for Knauf's external relations with agencies, key standard-setting organizations and interest groups. His areas of interest include promoting sustainable development, the value of energy efficiency, and the fair and balanced performance of all genres of insulation products.
Scott is past chairman of the Sustainability and Environment Committee of the North American Insulation Manufacturers Association, as well as serving on the Regulatory Affairs Committee. He is also active with BIFMA (Office Furniture Association), ASHRAE (past Chairman of Chapter 23–Mechanical Insulation–Fundamentals Handbook), the GREENGUARD Environmental Institute, the U.S. Green Building Council, ASTM and others.
A mechanical engineer with more than 30 years of product assessment and testing experience, Scott is particularly interested in elevated temperature performance and sustainability in insulation. His recent work with Knauf includes an emphasis on environmental issues, as the industry works to promote insulation's role in reducing energy consumption and preserving our natural resources, while maintaining comfortable and healthy indoor environments.