NAIMA Canada
Insulation Training
8 Modules, About 1 hour per module
The Insulation Training Course has been prepared in partnership with NAIMA Canada, the Canadian Home Builders Association, Natural Resources Canada, InsulateAndAirSeal.ca, other industry partners, and insulation manufacturers.
The course focuses on industry recommended practices for professionals who want to elevate their business and get ahead of their competition. It is available for free and is completely online.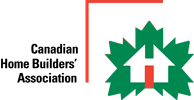 Registration Open: The Insulation Installers Training Course
A free online course for insulation installers in Ontario
The online Insulation Installers Course provides you with the background knowledge and skills required to install common residential insulation products in a safe and effective manner based on the most up to date building science principles behind the Building Codes in participating provinces.
The course consists of 3 modules which cover the following:
Module 1.1: Building Science Part 1
Module 1.2: Building Science Part 2
Module 1.3: Materials, Tools, and Equipment
Module 2.1: Building Code Requirements
Module 2.2: Control Layers / Barrier Systems
Module 2.3: Installation Preparation
Module 2.4: Installation Process
Module 3.0: Conclusion and Overview
This course is delivered online through a modern, interactive, and self-paced learning program that will be useful for anyone in the insulation business, including: on site insulation installers, insulation supervisors or owners, energy auditors, carpenters, home inspectors, building inspectors, architects/designers, and renovators.
Eligibility and Objectives
Residential Insulators, Energy Auditors, or Building Professionals of Any Level
For the tradesperson on the jobsite either doing or supervising the installation
Train participants the HOW and WHY of residential insulation installation
Course will focus on industry recommended practices to get the job done right
Always up to date, available anywhere
Register Today!
The Insulation and Air Sealing Training Course provides contractors with up to date industry recommended practices, building science foundations, and codes.
Available for free as an online course – always up to date, available anywhere on any device. 
Register Here