Residential Renovation 101
The modules in Residential Renovation 101 describe the fundamentals of material use, building types and historical attributes of residential construction.
REGISTER
About This Course
The Residential Renovation 101 Series presents a growing collection of guides on all things renovation and retrofit. Explore new topics posted regularly to broaden your understanding of deep energy retrofits, architectural styles, heritage buildings and the building science of renovation / retrofit work.
The 101 Series is geared for industry professionals, apprentices and students of construction, historic restoration, building science and design.
Heritage 101 – Guidelines and Hazards
An examination of the fundamental rules and issues when working with old buildings. When does a building become heritage? What are site hazards to watch for? How should a contractor approach a heritage retrofit if the building is protected? Learn about these topics and more in the first module of the 101 Series.
Heritage 102 – Structures
Explore the stuff that holds up the walls and roofs of old buildings, and learn about the various materials used to create foundations, openings, rafters, porches, and fireplaces. This second module of the 101 Series reveals the types of structures that may be found in heritage buildings across Canada.
Heritage 103 
The third module in the 101 series examines the decorative character of heritage buildings and offers precautions for dealing with one-of-a-kind ornamental details in retrofits. Heritage 103: Woodwork and Finishes looks at elements of trim, doors and windows, stairs, cladding and roof finishes. 
Heritage 104
Coming soon, spring 2021.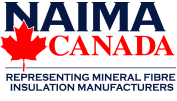 Training Offered by NAIMA Canada
NAIMA Canada works with Canadian building science experts, construction professionals, institutions and supporting organizations to create free, online training for people in the construction industry. Our mandate is to improve the comfort and energy efficiency of buildings through increased insulation and air tightness strategies. See all available training courses here.